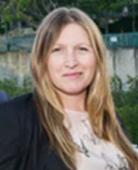 Head of Biomedical Imaging Facility
Facility:
Biography
Renee is Head of the Biomedical Imaging Facility within the Mark Wainwright Analytical Centre. Her main role is overseeing the operation and strategic development of the facility. She leads a team of expert scientists to collaborate and provide research support and training in design, specimen preparation, acquisition and analysis of microscopy data for more than 320 active users. In addition she also conducts research in novel imaging applications to a range of biomedical projects.  
Renee's interests are in drug delivery, nanomedicine and the application of advanced functional imaging approaches to solve scientific problems. In particular understanding how a drug enters a cell, accumulates and whether it reaches its intracellular target intact to carry out its action is a complex problem and the visualization and characterization of these processes via light and optical microscopy reveals information unattainable readily by other means. Recent publications include; Science Translational Medicine, Stem cells, PNAS, Methods, ACS Nano and Molecular Cancer Therapeutics.
The rapid advances in technology in the area of light and optical imaging have been driven by the need of researchers to visualize and quantify a dynamic process. The applications of fluorescence spectroscopy, spectral imaging, superresolution and image analysis, once in the realm of the mathematician, chemist or biophysicist are becoming more applicable across the disciplines and collaborating with researchers to utilise these tools is a specialization.
Light sheet, FRAP, FLIM, FRET,STED, photoactivation, live cell imaging, superresolution and spectral imaging are some of her favourite techniques.
Publications
Book Chapters
Carnell M; Macmillan A; Whan R, 2015, 'Fluorescence recovery after photobleaching (FRAP): Acquisition, analysis, and applications', in
Methods in Membrane Lipids: Second Edition
, pp. 255 - 271,
http://dx.doi.org/10.1007/978-1-4939-1752-5_18
Journal articles
Awatade N; Wong S; Capraro A; Pandzic E; Slapetova I; Zhong L; Fawcett L; Whan R; Jaffe A; Waters S, 2021, 'Significant functional differences in differentiated Conditionally Reprogrammed (CRC)- and Feeder-free Dual SMAD inhibited-expanded human nasal epithelial cells',
Journal of Cystic Fibrosis
,
http://dx.doi.org/10.1016/j.jcf.2020.12.019
View more
Location
Rm 418, Lowy Cancer Research Center C25, University of New South Wales


Contact
+61 (2) 9065 1823
+61 409 811 073