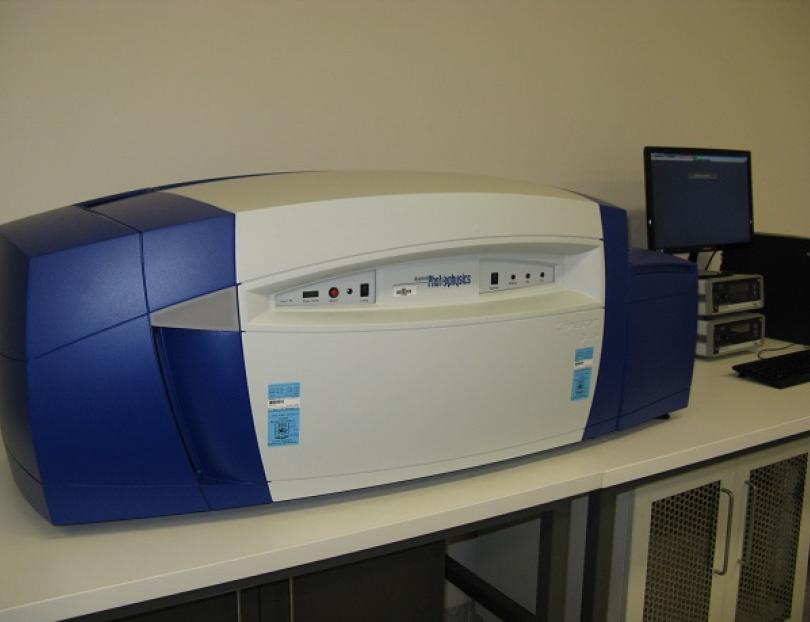 Circular dichroism (CD) is the difference in the absorbance of left-handed circularly polarised light (L-CPL) and right-handed circularly polarised light (R-CPL) and occurs when a molecule contains one or more chiral chromophores (light-absorbing groups). A primary use is in analysing the secondary structure or conformation of macromolecules, particularly proteins, and because secondary structure is sensitive to its environment, e.g. temperature or pH, circular dichroism can be used to observe how secondary structure changes with environmental conditions or on interaction with other molecules.
Cuvette holder options: 1 cm, 1 mm, 0.5 mm, 0.2 mm and 0.1 mm.
Variable temperature accessory for 1 cuvette or 4 cuvettes.