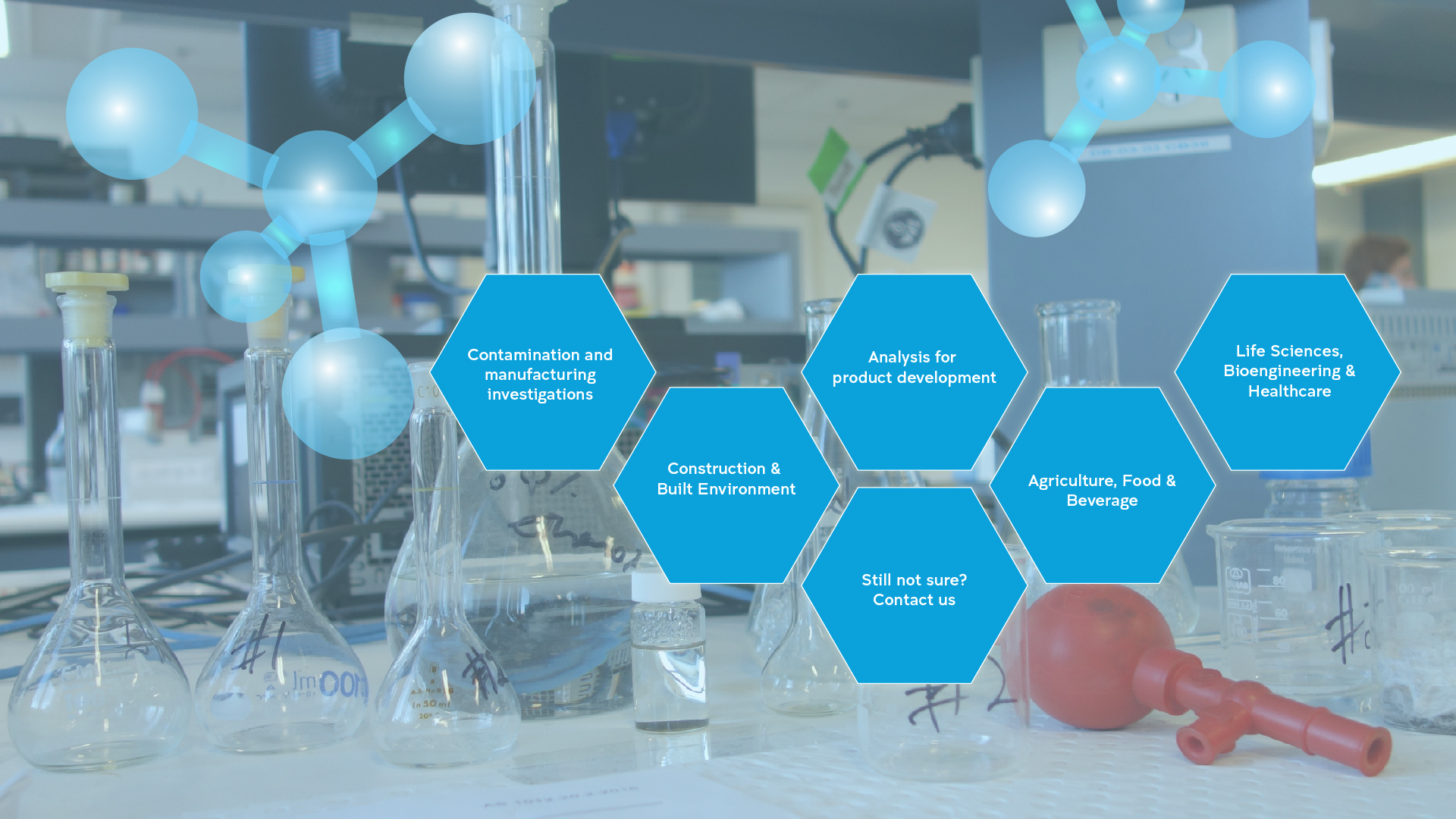 We are the commercial arm of the Analytical Centre. We work directly with industry to provide leading edge analytical expertise to the needs of government agencies, industry, the legal profession and private individuals.
We offer state of the art analytical instrumentation, recognised expertise and a practical experience to solve analytical problems.
Our expansive range of data analysis software combined with research knowledge enables us to interpret data and provide comprehensive reports that are tailored to individual customer needs.
Construction & Built Environment

Our lab has developed a unique methodology for classification of ACP materials in accordance with ICA categories. We are one of only four organisations in Australia to be accredited by Insurance Council of Australia for analysis and testing of aluminium cladding for the building industry.

Analysis for Product Development

Our lab is equipped for investigating and developing new building materials. We are also experienced in providing analysis and advice on real life product failures in materials such as coatings, paints, cementitious products, sealants and adhesives.

Agriculture, Food & Beverage

Our lab has access to world class instrumentation and standards necessary for specification of assays of a range of varying food, beverage and agriculture products.

Contamination & Manufacturing Investigation

We have regularly assisted with investigations dealing with identifying foreign materials and contaminants in products, assessing odours and flavour taints, and providing evidence for root cause investigations.

Life Sciences, Bioengineering & Healthcare

We provide a range of analytical options for investigation foreign materials, contaminants and defects in medical devices, as well as extractables and leachables analysis for product development.
---
If you did not find what you were looking for, please contact us.