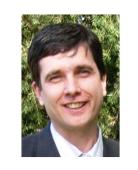 Facility:
Biography
Mark is currently the Director of the Bioanalytical mass spectrometry facility (BMSF) at The University of New South Wales.  His research has focused on all aspects of biological mass spectrometry including chromatographic separations and analysis of proteins/peptides, and the analysis of small molecule by mass spectrometry.  These efforts have lead to the completion of a number of successful projects and publications.  His current research interests range from high through-put mass spectrometry based proteomics to careful elucidation of novel post-translational modifications and he facilitates access to sophisticated mass spectrometry instrumentation and methodologies within the BMSF.   More information may be obtained from http://www.analytical.unsw.edu.au/facilities/bmsf.
Publications
Book Chapters
Ping P; Vondriska TM; Creighton CJ; Gandhi TKB; Yang Z; Menon R; Kwon MS; Cho SY; Drwal G; Kellmann M; Peri S; Suresh S; Gronborg M; Molina H; Chaerkady R; Rekha B; Shet AS; Gerszten RE; Wu H; Raftery M; Wasinger V; Schulz-Knappe P; Hanash SM; Paik YK; Hancock WS; States DJ; Omenn GS; Pandey A, 2006, 'A functional annotation of subproteomes in human plasma', in
Exploring the Human Plasma Proteome
, pp. 329 - 351,
http://dx.doi.org/10.1002/9783527609482.ch16
View more
Conference Abstracts
Conference Papers
Conference Posters
MAsoudi S; Zhong L; Raftery M; willcox M, 2013, 'Method development for analysis of tear proteins using Multiple Reaction Monitoring', presented at Association for Research in Vision and Ophthalmology, 05 May 2013 - 09 May 2013
Conference Presentations
Marcal H; Dinnes D; Raftery MJ; Labow R; McFarland CD; Santerre J; Mahler SM, 2005, 'The effect of material chemistry on cellular morphology and membrane surface-interface proteins: An innovative explorative proteomics technique', presented at 8th Annual Meeting of Tissue Engineering Society International, Shanghai, P.R. China, 22 October 2005 - 25 October 2005
Journal articles
View less
Location
Bioanalytical Mass Spectrometry Facility, Room 405, Wallace Wurth Building, UNSW.


Contact
93851892
82146831