Cell Culture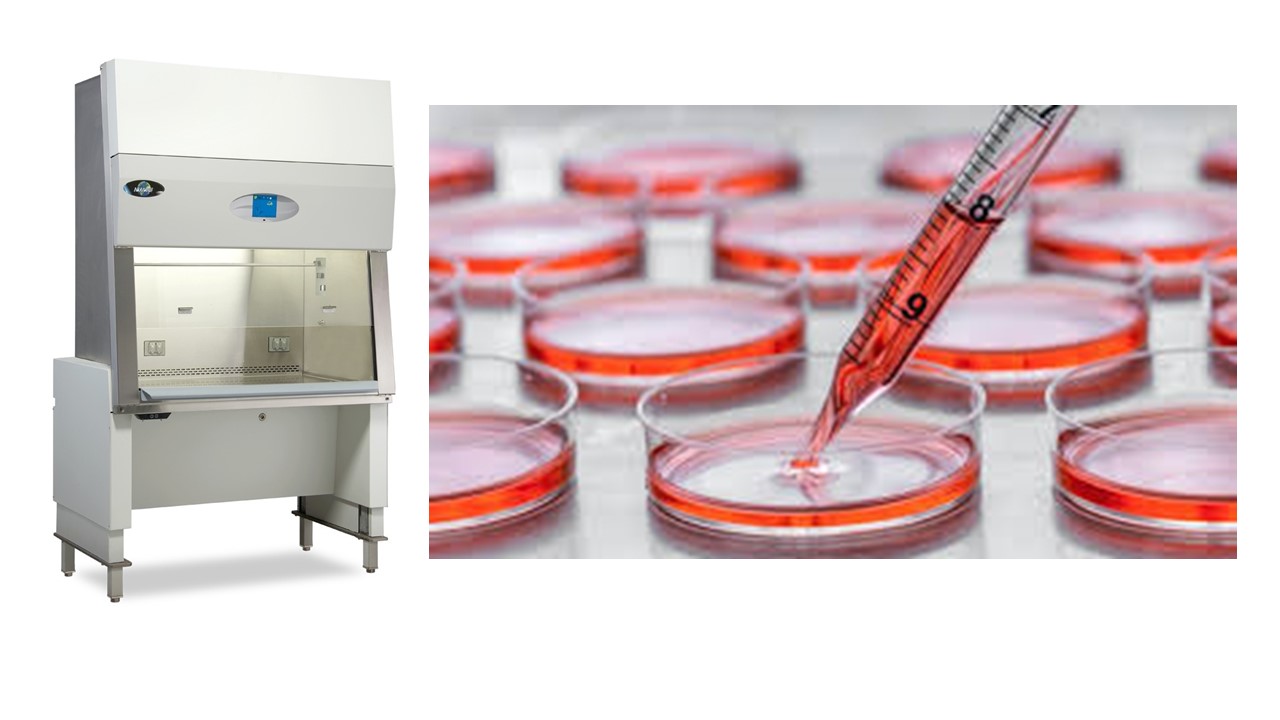 Cell culture is one of the major tools used in cellular and molecular biology, providing excellent model systems for studying the effects of drugs, nanoparticles and toxic compounds on cells.
The MWAC Cell culture Facility houses 3 Biosafety cabinets. Two in the general access cell culture room (524D) and one in the secure cell culture room (524A).
For training and access, please contact Dr Joanna Biazik-Richmond.
The SEB Cell culture facility is equipped with
2x Class II Biosafety Cabinets 
1x Cytotoxic Hood
Liquid nitrogen storage for cells
| | |
| --- | --- |
| Equipment type  | Description |
| Mammalian cell incubator  | 2 x Eppendorf Cell Expert C170i for the purpose of mammalian cell culture (170 L capacity).  |
| Centrifuge  | 1 x Eppendorf 5424 with swinging bucket rotor  |
|   | 1 x Eppendorf 5804 (refrigerated)  |
| Vortex mixer  | M-SI-100  |
| Water bath  | NBCT7 (16 L capacity)  |
| Light microscope  | Leica DM IL (inverted) with ProgRes CFscan  |
| Biosafety cabinet  | Gelaire Laminar flow cytotoxic drug safety cabinet with Vacusafe system  |
|   | Nuaire Labgard ES Class II Biosafety Cabinet with Vacusafe system  |
| Plate reader | CLARIOstar Plus (absorbance, fluorescence, and luminescence) |