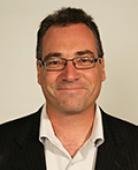 Head, Solid State & Elemental Analysis
Facility:
Biography
BSc (Hons) University of Technology, Sydney Australia; PhD (Chemistry) UNSW Australia.
Postdoctoral Research, University of Twente, The Netherlands, then University of Nottingham, United Kingdom.
Software developer, then general manager of an industrial printing ink manufacturer.
2007 Manager of the Solid State and Elemental Analysis Unit
Since 2017 Senior Lecturer and Head of Solid State and Elemental Analysis Unit
Responsible for staff and resource management in the SSEAU. First contact for grant applications for new instrumentation, and for student projects carried out in the SSEAU.
Research - collaborative research over a range of disciplines including:
geochemistry of cave formations

surface analysis of coals and charcoals

Raman, infrared, and photoelectron spectroscopy

polymer and molecular imaging using Raman and infrared spectroscopy

isotopic and molecular imaging of biological tissues using surface mass spectrometry

application of analytical techniques for cultural heritage studies - polymer collections, ancient Greek coins

supramolecular studies exploring new synthons for crystal engineering in molecular crystals
Publications
Book Chapters
,
,
View more
Conference Abstracts
Conference Papers
Conference Posters
Conference Presentations
Journal articles
Preprints
View less
Contact
02 9385 4693
54663