3D Culture Laboratory

The KGLMF 3D Culture Laboratory is a centralised, multiuser facility at UNSW. We enable the acceleration of innovative research and therapeutics through the development and dissemination of advanced 3D cell culture techniques.
What is 3D Cell Culture?
3D cellular models like spheroids and organoids are the gold standard for medical research to examine disease modelling and pharmaceutical discovery, for both fundamental and translational research.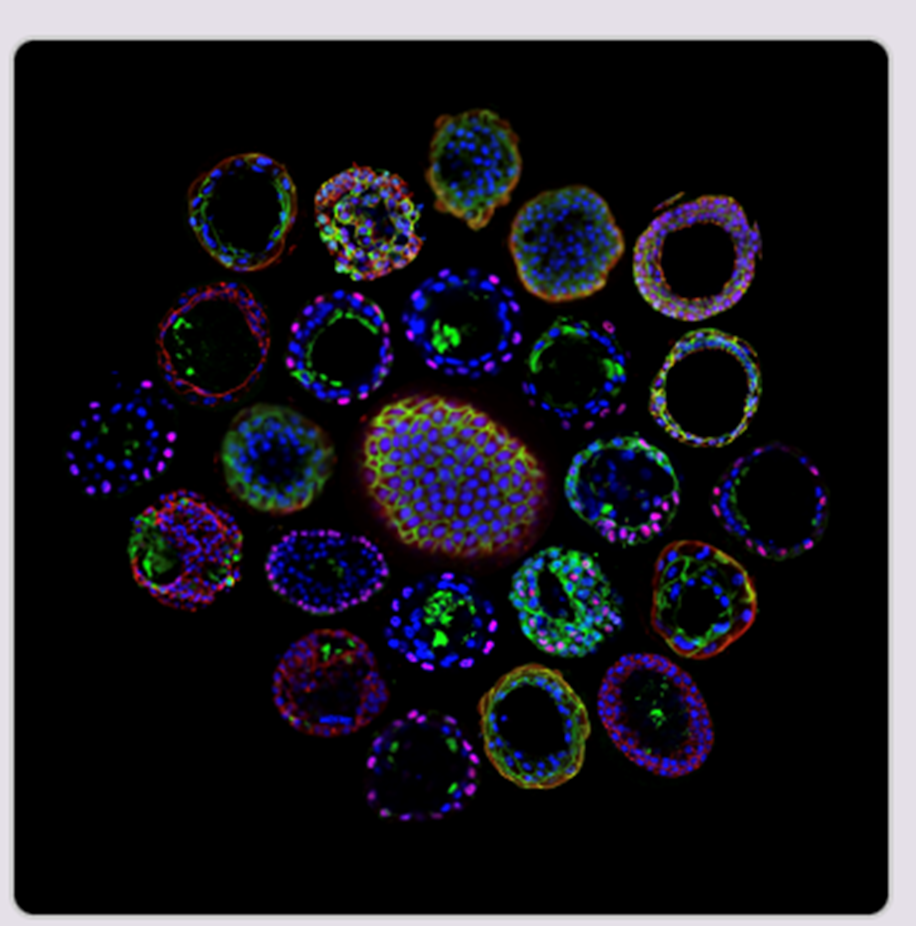 [Figure 1] A rainbow collection of airway and gut organoids derived from human airway stem cells1.
The role of the 3D Culture Laboratory
The facility provides the infrastructure, materials, and expertise to support the derivation, differentiation, and maintenance of primary and immortalised organoid cultures. This enables a high-quality and innovative ecosystem to foster the growing capability of organoid research at UNSW, collaborative universities, and affiliated research institutes and hospitals.
The core of the 3D Culture Laboratory is structured around five main themes: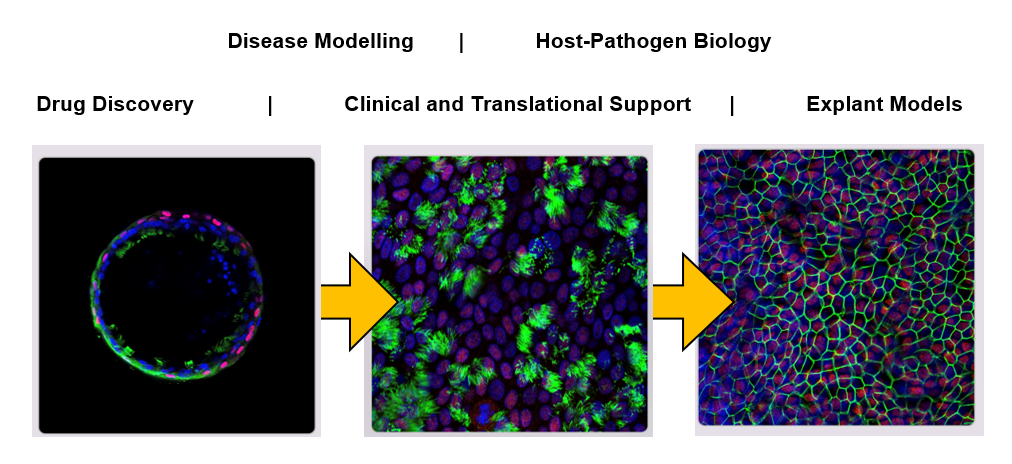 [Figure 2] Mini human lung in a dish (left) with accompanying basal progenitor cells (red) and ciliated cells (green). Nuclei are stained with DAPI (blue). These models have been used to study respiratory disease (middle) and innovative methods for drug delivery (right)1-4.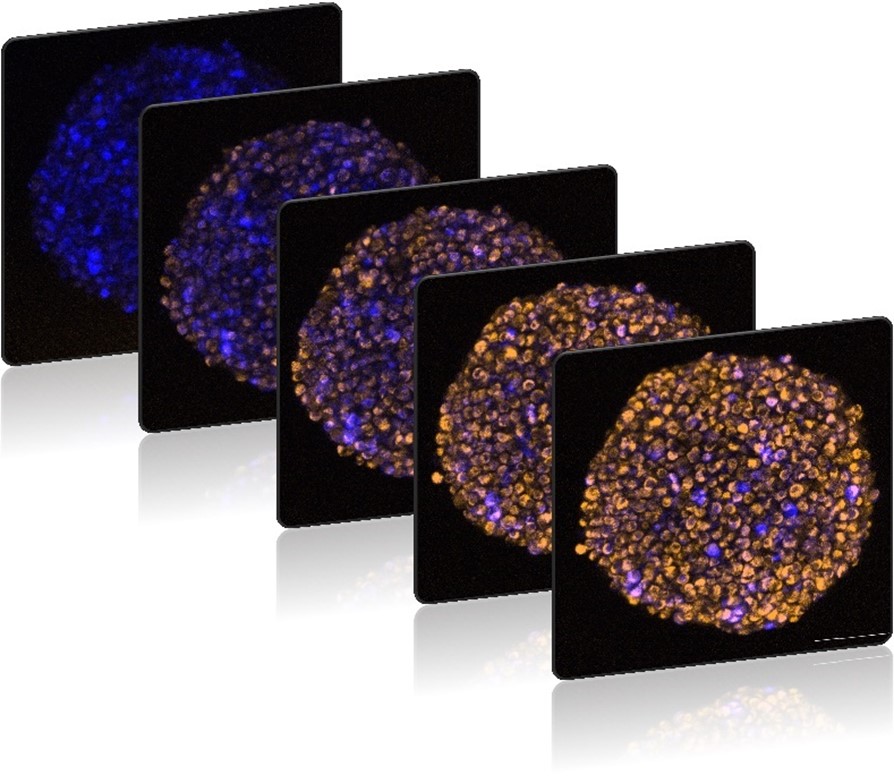 [Figure 3] Brain cancer spheroids used to study nanoparticle uptake and penetration using kinetic data, which will inform further drug development 5.
As a multiuser facility, we have experienced staff dedicated to increasing your research capability and excellence.

Our services include:
Support for researchers to obtain primary tissue samples from the clinic, isolate, expand, and characterize primary 2D and 3D organoid cell lines. This includes assistance with ethics approval.

Generation of a bank of characterized organoid lines from biopsy specimens of healthy donors, or patients with various organ-specific disease. Samples will be cryopreserved in the Biospecimen Services (formerly UNSW Biorepository) and the NSW state-wide biobank.

Enabling collaborative and developmental research aimed at improving services, including further optimization of organoid acquisition and growth protocols, identification of clinical and molecular determinants of successful organoid growth, and development of protocols to engineer genetic lesions into benign human epithelial organoids.

Providing an environment for the training of staff and students in organoid methodologies by conducting training courses and workshops on organoid technology.
Strategic Applications
The 3D Culture Laboratory program is a multiphase strategy to continue to build on our capability to standardise and accelerate innovative research and therapeutic development using 3D cell models.
Phase 1 Establishment (2022 – 2024):
This will see the establishment of human-derived (adult stem cell) organoids in the biomedical precinct of UNSW, Wallace Wurth building.
This grounds the cutting-edge capability of the facility with human airway organoids for the study of respiratory and gastrointestinal diseases. These organoids will be expanded for culture and stored in the NSW Biospecimen Repository, with facilitated access and differentiation in accordance with ethical guidelines.
Phase 2 Expansion (2023 – 2026):
Through collaborations with over 16 UNSW faculties, medical research institutes or hospital partners, Phase 2 will facilitate the expansion of human-derived organoid models from a range of epithelial tissues, including oesophageal, pancreas, liver, stomach, and small/large intestine. This aligns with the completion of the new NSW Biomedical Precinct which strengthens partnerships between the Sydney Children's Hospital Network and UNSW Sydney.
In addition, this strategic expansion will see the implementation of an Induced Pluripotent Stem Cell (IPSC) organoid program to study tissue engineering, stem cell therapy, and add strength to our pre-existing organoid cultures for disease modelling and drug discovery.
This phase also introduces high-use tumour organoid and patient-derived explant systems for cancer biology and therapy, particularly in the brain, breast, prostate, and pancreas.
Phase 3 Acceleration (2024 – 2028):
This will see the cohesive inclusion of advanced technologies to enable high throughput organoid culturing, imaging, and analysis. This includes the implementation of liquid handling robotics, automated imaging and analysis strategies, and 3D biomanufacturing of organoid cultures.
Collaborations
The 3D Culture Laboratory is proudly supported by UNSW and the Mark Wainwright Analytical Facility, in collaboration with founding partners from the Molecular and Integrative Cystic Fibrosis (miCF) Research Laboratory.
Industry engagement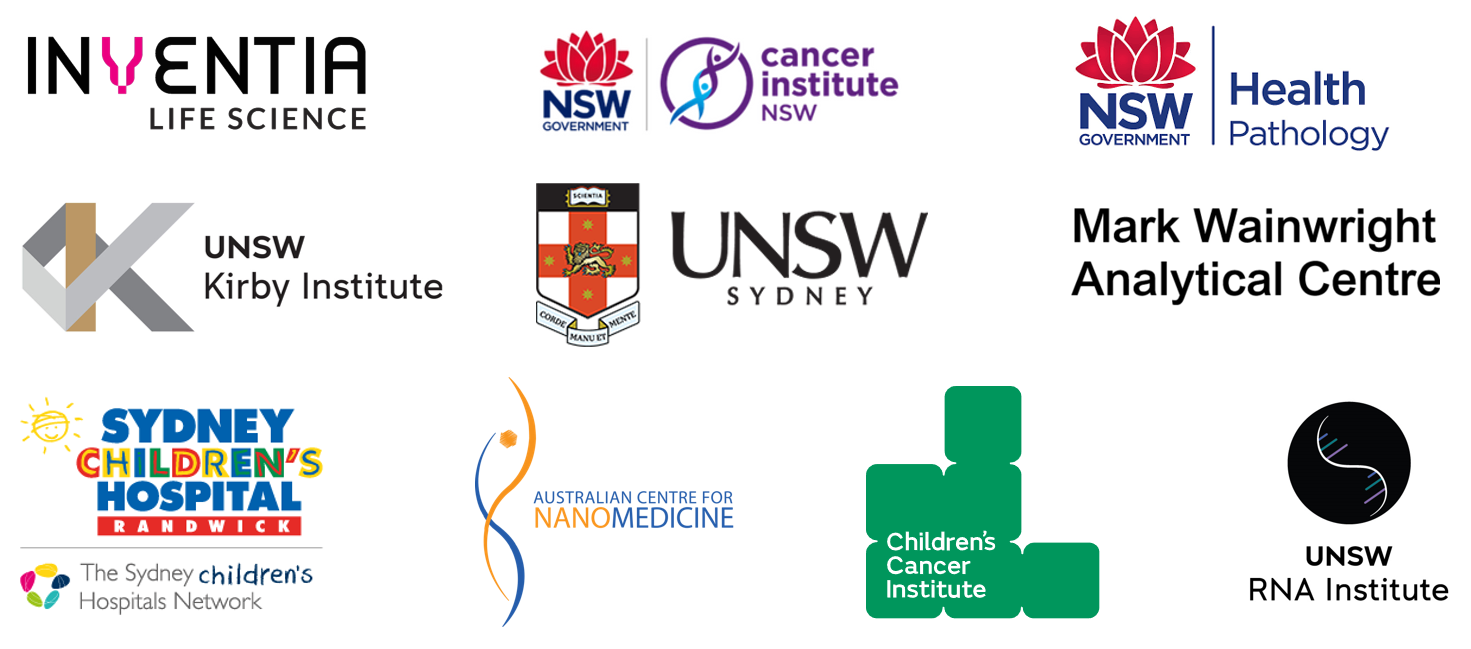 Enquiries: KGlmf@unsw.edu.au
Please include the following in your enquiry:
Your lab group and affiliation

Brief information on the project i.e., project title

What models you are interested in, available from the 3DC facility
3D Culture Facility Graphic Created with BioRender.com
Research images have been reproduced with permission from the authors of the several publications:
1          Wong SL, Awatade NT, Astore MA et al. Molecular dynamics and theratyping in airway and gut organoids reveal R352Q-CFTR conductance defect. American Journal of Respiratory Cell and Molecular Biology 2022; 67 (1): 99-111.
2          Villamizar O, Waters SA, Scott T et al. Targeted activation of cystic fibrosis transmembrane conductance regulator. Molecular Therapy 2019; 27 (10): 1737-1748.
3          Villamizar O, Waters SA, Scott T et al. Mesenchymal Stem Cell exosome delivered Zinc Finger Protein activation of cystic fibrosis transmembrane conductance regulator. Journal of extracellular vesicles 2021; 10 (3): e12053.
4          Allan KM, Wong SL, Fawcett LK et al. Collection, Expansion, and Differentiation of Primary Human Nasal Epithelial Cell Models for Quantification of Cilia Beat Frequency. Journal of Visualized Experiments: Jove 2021 (177).
5          Ahmed-Cox A, Pandzic E, Johnston ST et al. Spatio-temporal analysis of nanoparticles in live tumor spheroids impacted by cell origin and density. Journal of Controlled Release 2021; 341:661-675.